Looking For a Great Experience & Value On A Great Home? We've Got It Here!
Get the best deal on your next home before it ever goes on the market.
All types of homes available, super prices.
We remodel homes for our company as well as other real estate investors....giving you a large selection!
Our company buys, sells, and beautifully remodels homes. We take a slighly different path in this industry with our abilities to help a buyer with all aspects of finding their perfect home. We will not be acting as a real estate agent or broker if we buy or sell you a home. We are excited to potentially work with you directly OR if you are represented by an agent or broker. We are focused on improving neighborhoods and helping you find that perfect home in the areas we work in. (If you have questions on agencies please contact your local real estate commission).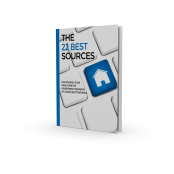 Find Your Next Home and Get Your FREE Report Here
Complete this form and you'll immediately be added to my Homebuyers Hot List. Gain instant access to the best deals AND I'll deliver my new FREE report direct to your inbox.